Supercharging Appian Deployments with CI/CD Webinar
Download Available
This webinar features an overview of the Appian deployment process from AVIO Developer, Lucas Crostarosa, and how it is refined by a CI/CD solution. Agenda items include the landscape of manual Appian development practices, opportunities for painless deployments, a product demo, and a Q&A session.
Download the Webinar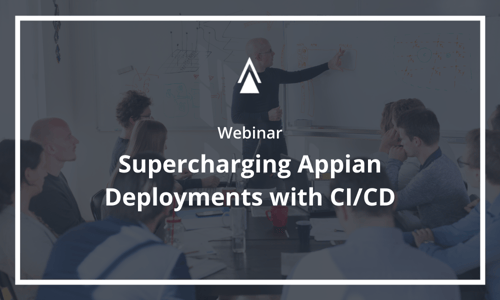 Speakers
Get Your Webinar On-Demand
Miss this webinar? Not to worry, you can watch it on your schedule. Just provide your details and get instant access.
Accelerate

Your Digital Evolution