Dallas CONNECT Party Hosted by AVIO Consulting and MuleSoft
This webinar has ended. Check back for an on-demand recording.
Join us on Wednesday, June 29 for an in-person CONNECT event hosted by MuleSoft and AVIO!
Please RSVP here: https://www.eventbrite.com/e/dallas-connect-party-hosted-by-avio-consulting-and-mulesoft-tickets-345802824557
Download Coming Soon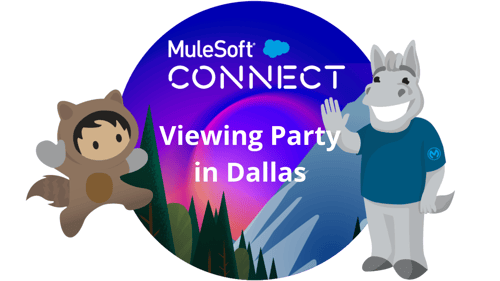 Speakers
FREQUENTLY ASKED QUESTIONS
No, all of AVIO's webinars are free and open to the public.
Registration helps us know how many individuals to expect and how to tailor the experience to everyone's needs. Plus, by registering, you will be sent the registration link as a calendar invite, be given updates, and will be the first to know about future content.
We use Zoom webinar technologies. After you submit your registration, you will receive an automatically generated email with your unique Zoom link from AVIO Consulting. You can add that to your calendar as an appointment, so you keep tabs on the webinar and plan accordingly.
Another perk of registering for our webinars means you'll be emailed a link to it for on-demand viewing on your schedule.
Accelerate

Your Digital Evolution