NRF Social Hour with AVIO and MuleSoft
Download Available
Are you attending NRF?
Are you a current or prospective Salesforce/MuleSoft client?
Are you curious how an integration and automation platform like MuleSoft can accelerate your digital initiatives?
If so, join us on Sunday, January 15, 2023 for a social hour hosted by AVIO Consulting and MuleSoft!
Beverages and food provided.
Download the Webinar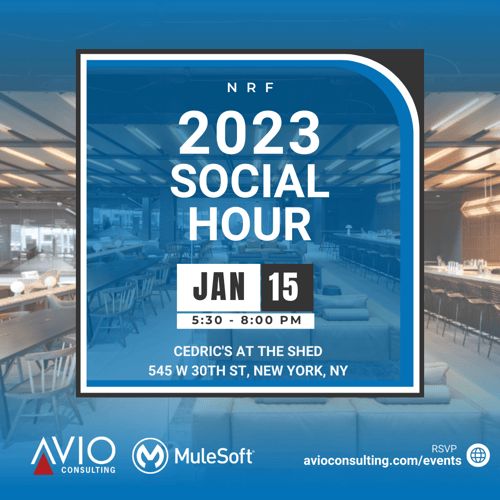 Get Your Webinar On-Demand
Miss this webinar? Not to worry, you can watch it on your schedule. Just provide your details and get instant access.
Accelerate

Your Digital Evolution